THRUMS is a a ritual powerdrone project using video driven synthesis.
Spinning, weaving, and other manifestations of the tactile are transmuted to sound and light.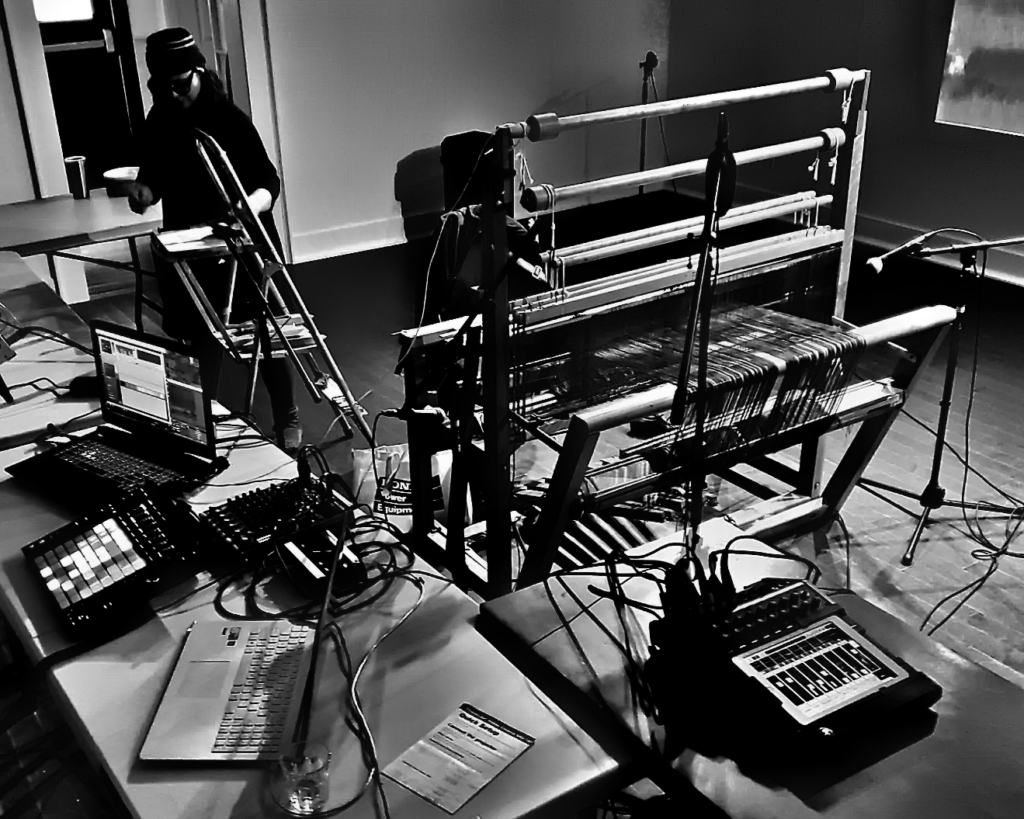 Our drone is not afraid of throb.
performance starts at 0:28:00 …
THRUMS 0:28:00 – 0:47:00 … Scott Riesterer 0:47:00 – 1:17:00 …
THRUMS 1:17:00 – 1:43:50 … Scott Riesterer 1:43:50 – 2:12:26 … THRUMS 2:12:26 – 2:31:26
On March 20, 2022 at 12:00 PST/20:00 GMT we brought a 4 shaft counterbalance loom to a gallery space built in a converted one-room schoolhouse.
On our tiny island in the Salish Sea we will made a rite of transfiguration and entanglement.
Guest artist Scott Reisterer transformed the weaving through his modular apparatus, and the THRVMS loom powered throb engine moved sonified video and audio signals over a central pulse.
For wool-carders the straight way and the winding way are one and the same.
Heraclitus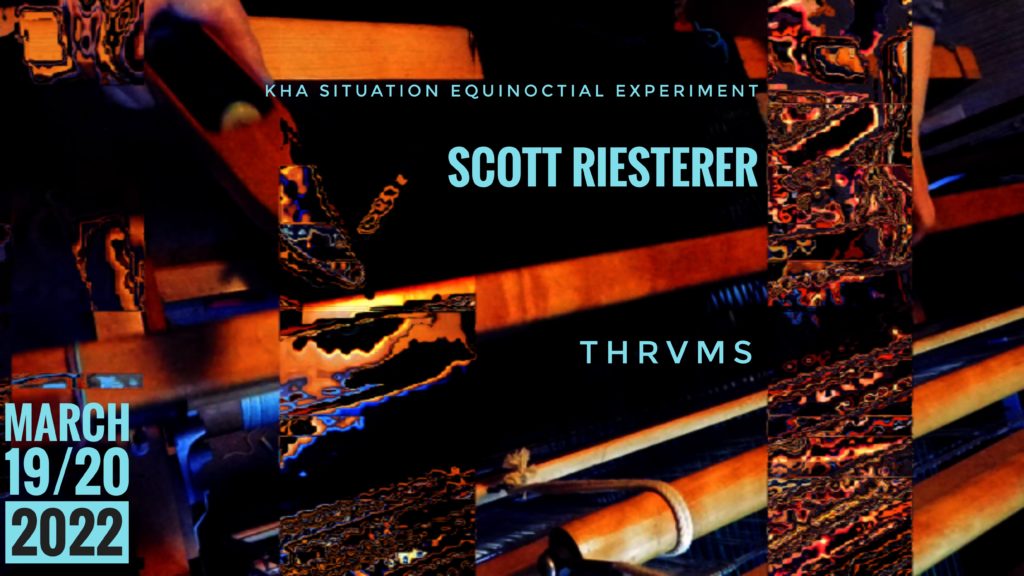 THRUMS experiments: